A while back I posted about our plans for Africa that we had so far.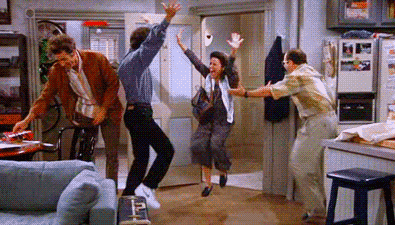 Since then, we have completed our plans for Africa and everything is booked (finally)!
After our Kili climb and Kenyan safari, we have a flight to Cape Town on February 10th (only departing at 5 AM😫). We've managed to snag ourselves what looks to be a really lovely AirBnB for the 7 days, which has amazing reviews about it. Click here to take a look at it and see some pictures. After spending 8 days roughing it on a mountain, and then 8 days in tents when we're on Safari, I'll be looking forward to a real bed, a hot shower, and a home cooked meal. The pictures look stunning, and it's even got a rooftop pool we can access. Watch this space, I'm sure we'll have some amazing photos of the view to post whilst we're relaxing!
We know what we want to do while we are in Cape Town; however, a fair amount if it is weather dependant so we're not booking anything in advance and will decide daily what we want to do. Something we're both pretty excited about it climbing Table Mountain (rather then taking the cable car up), although you can't climb it if there is inclement weather because of safety restrictions. So we'll definitely be trying to do this on a day that's forecasted to be clear.
Another slightly weather dependent place we'd like to make our way to is The Cape of Good Hope – which is not, contrary to popular belief, the most southern point of Africa; however, beautiful and worth the visit nonetheless.
A place I am super excited for is Boulder Beach aka the coolest place EVER because of these guys:

All the penguins! 
A beach full of penguins! And yes, we can actually walk among them, although their beaks are apparently very sharp.
Whilst in Cape Town there is some important history that we'd like to explore, namely around Nelson Mandela and his impact on, not only Africa, but the World. This includes Robben Island, the previous political prison where Mandela was imprisoned for 18 years.
And we'll definitely be spending a few days relaxing on one the many beaches Cape town has to offer. The average temperature in Cape Town in February is roughly about 24
degrees, going down to about 16 at night; however, can get slightly higher at times as well. Perfect weather for Brit and Canadian coming from a UK winter who won't have seen the sun in about 9 months!
There's load of other things that we'd like to see and do, but these are the biggest ones, and we'll wait till we're there to tell you about the rest.
After our 7 days in Cape Town, we're renting a car and taking a week to drive the 'Garden Route' which follows the southern coast of Africa. This will include a stop in Agulhas National Park, which is the actual southern most point of Africa, cage diving with crocodiles, a bungee jump from a bridge which is the highest bungee jump from a bridge in the world (and 3rd highest bungee jump in the world from anything), and a lot of beautiful landscapes to kayak, walk, explore, and drive through.
Click here for a larger google maps version of our trip.
Day 1 – Cape Town to L'Agulhas
Day 2 – L'Agulhas to Swellendam
Day 3 – Swellendam to Oudtshoorn
Day 4 – Oudtshoorn to Sedgefield
Day 5 – Sedgefield to Plettenberg Bay
Day 6 – Plettenberg Bay to Jeffreys Bay
Day 7 Jeffreys Bay to Chinsta
Day 8 – Chinsta – East London
We eventually have to get to East London (not actually in London as the name suggests) by Tuesday February 27th to catch our flight which will take us to Johannesburg. We've given ourselves about 3 days leeway before we have to be in East London, which will enable us to spend an extra day in Cape Town if we want to, or a couple extra days on the Garden Route if we find a place we want some more time in. We spend a night in Johannesburg before flying to Dubai on Wednesday 28th, where we'll spend 2 days and nights exploring before boarding our flight to Perth bright and early at 2 am on Friday morning.
The only thing we have planned in Dubai is going up the Burj Khalifa, the tallest building in the world. Leave us a comment if you have any recommendations for Dubai, or anything in Cape Town or along the Southern Coast that you think are worthwhile to see!